Cathy Walls, RMT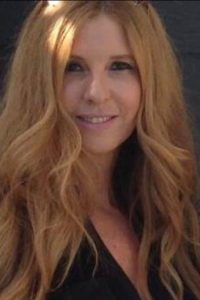 Cathy is a graduate from West Coast College of massage therapy she is dedicated in providing safe and effective health care to her clients and to educate them on how to maintain and overcome injury and return to there activities of daily living. She has experience working with Athletes as she was a personal trainer for many years, She is confident in treating Chronic conditions, Neck and Shoulder Tension, Generalized Muscle Tension, Stress, Anxiety, Low Back Pain, Postural Dysfunction, Tension Headache, and overall Relaxation.
Cathy enjoys outdoor activities such as biking, hiking, paddle boarding, gardening reading, watching movies and documentaries. She has a great passion for cooking and baking and creating her own culinary delights and sharing them with her wonderful family and friends.
Cathy can process insurance direct billing for Pacific Blue Cross, Medavie Blue Cross, Blue Shield and Telus Health.
David Bobenic, RMT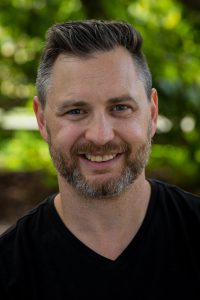 David is a recent graduate from West Coast College of massage therapy. Raised in Cloverdale and a lifelong resident of the lower mainland, David lives in Steveston with his wife and three boys. He was introduced to this profession by his wife, who herself is a RMT, because of his innate drive to help other. David is a caring and compassionate person that is passionate about making his life and the lives of other better.
David is a dedicated family man and enjoys living an active and healthy lifestyle with his family. Like most people raised in the lower mainland, he enjoys his outdoor activities, e.g. hiking, biking, paddle boarding, and played and coached both hockey and football.
David's life experience through many careers, activities, and athletics has left him with the knowledge and understanding of the rigors of peoples lives. David can put that knowledge to work in creating a treatment plan that can help his clients onto a road of recovery.
Gina Kang, RMT
Gina graduated from CDI College's Registered Massage Therapy Program in 2019. She became interested in becoming an RMT from her interest in the anatomy and physiology of the human body. After personally seeing the benefits of massage treatments in herself and in her friends/family, she decided to pursue this career path. Some conditions Gina has treated but are not limited to include caesarean section scars, chronic pain, headaches, sport/work related injuries, TMJ dysfunction, plantar fasciitis, fibromyalgia and postural dysfunctions. Her modalities include Swedish massage, fascial and myofascial release, trigger point release, pin and stretch as well as PNF stretching and strengthening.
Gina is dedicated to providing a friendly and comfortable environment to all and understands that every patient is different and therefore that it is important to develop an effective treatment plan for all. She looks forward to gaining more knowledge with post-graduation courses to further her practice and to overall aid patients in returning/maintaining their optimal health.
Gina can process insurance direct billing for Pacific Blue Cross.
Harmeen Kang, RMT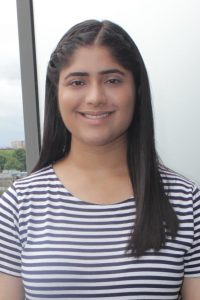 Harmeen graduated with honours from the Registered Massage Therapy program in November 2020. Harmeen's passion for massage therapy stems from her interest in anatomy and physiology. Her treatment goals are to form an understanding of the cause of the issue through an assessment and create a treatment plan in accordance to the patient and their complaint. Her treatment modalities include but are not limited to Myofascial Release, Swedish massage, Trigger Point Release, and Joint Mobilizations in order to help her patients achieve their desired outcomes and goals.
Languages: English & Punjabi.
Stella Jiang, R.Ac, BSN, RN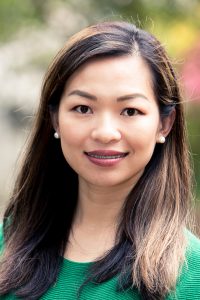 Stella is a Registered Acupuncturist, registered with College of Traditional Chinese Medicine Practitioners and Acupuncturists of British Columbia. Her passion for spiritual, mental and physical health led her to complete a 5 year Bachelor degree of Medicine in Traditional Chinese Medicine (TCM) at Shanghai Traditional Chinese Medicine University, China. She focuses on sharing her knowledge to help clients understand the root causes of their discomfort, illness or imbalance in their lives and design a personalized treatment plan to help them heal in a balanced and holistic way.
Stella is also a Registered Nurse specialized in Perinatal, registered with College of Registered Nurses of British Columbia. She is currently holding a part time position at BC Women's Hospital. She provides direct and individualized nursing care to patients through their antepartum, labor and delivery and postpartum period based on the application of scientific nursing principles. Prior to working at BC Women's, Stella has had comprehensive clinical nursing and TCM experiences in Medical, Orthopaedics, Neurology, Mental Health, Rehabilitation and Emergency departments in Burnaby General Hospital, Royal Columbian Hospital and Queen's Park Care Center.
Hana K. Bobsien, B.A., R.T.C., C.Ht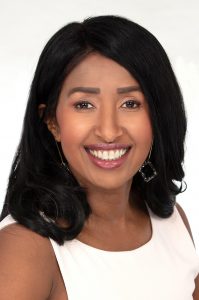 Hana's goal is to help clients gain awareness and insight into their behaviours, habits, and fears and, with a compassionate approach, to begin the process of healing and letting go. I work with clients of all ages for a variety of struggles including, but not limited to, Anxiety, Depression, Habits / Behaviours, Fears and Traumas, Pain, Life Transitions, Smoking Cessation, Weight loss, Sleep disorders.
Hana is a Registered Therapeutic Counselor (RTC #2494) with the Association of Cooperative Counselling Therapists of Canada (ACCT) and is bound by their Ethical Practice and Standards. Hana is also a Certified Clinical Hypnotherapist through the International Medical and Dental Hypnotherapy Association. Her purpose as a therapist is to create a safe place for you to explore and feel safe to access your natural abilities to have a happy, healthy, and satisfying life. Her experience has taught her that our greatest gifts often come from our deepest wounds. When we learn to embrace our own suffering, we allow ourselves the space to heal and our lives become truly limitless. Counselling therapy can provide a fresh perspective on a difficult problem or point you in the direction of a solution while communicating "truth" to the client through unconditional positive regard.