Adrian Gafton, RMT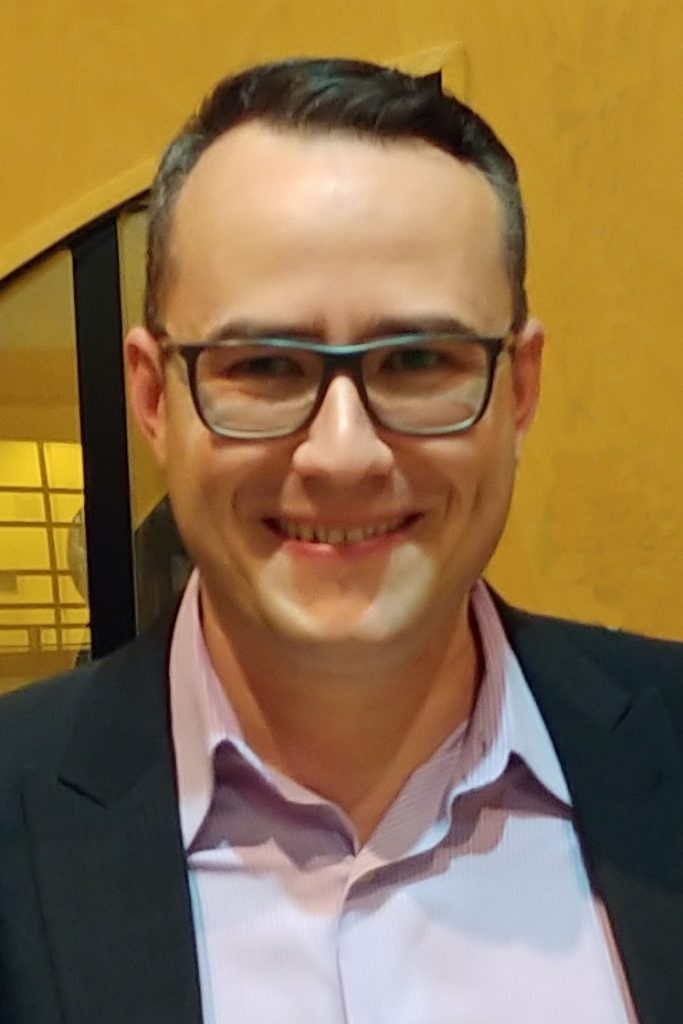 Adrian is a proficient massage therapist who believes in the effectiveness of complementary manual therapy and remedial exercise. In his practice Adrian addresses conditions such as headaches, stress, circulatory deficiencies, myofascial pain, muscle tension, sport and overuse injuries, postural dysfunction, gastrointestinal as well as respiratory concerns. Adrian employs a variety of techniques during his treatments including: petrissage, myofascial trigger point release, frictions, passive and active stretches, PNF and direct and indirect fascial modalities. Using his knowledge of the musculo-skeletal anatomy Adrian strives to deliver the best quality care for his patients; he aims not only to treat the symptoms but eliminate the root cause of pain and discomfort while empowering and educating his clients about the human body. Adrian Gafton holds a Diploma in Massage Therapy from West Coast College of Massage Therapy and is a Registered Massage Therapist with the College of Massage Therapists of British Columbia.
* Payments accepted: E-transfer, Cash, Credit and Debit Card.
* Direct billing: Blue Cross only
David Bobenic, RMT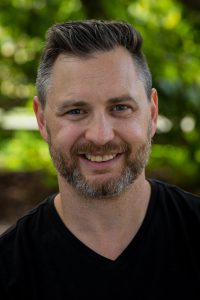 David is a recent graduate from West Coast College of massage therapy. Raised in Cloverdale and a lifelong resident of the lower mainland, David lives in Steveston with his wife and three boys. He was introduced to this profession by his wife, who herself is a RMT, because of his innate drive to help other. David is a caring and compassionate person that is passionate about making his life and the lives of other better.
David is a dedicated family man and enjoys living an active and healthy lifestyle with his family. Like most people raised in the lower mainland, he enjoys his outdoor activities, e.g. hiking, biking, paddle boarding, and played and coached both hockey and football.
David's life experience through many careers, activities, and athletics has left him with the knowledge and understanding of the rigors of peoples lives. David can put that knowledge to work in creating a treatment plan that can help his clients onto a road of recovery.
David can process insurance direct billing for Pacific Blue Cross, Medavie Blue Cross and ICBC claims. Currently not accepting new ICBC patients.
Nancy Zhang, R.Ac.
Nancy is a graduate of PCU College of Holistic Medicine in Metro Vancouver, Canada studying Acupuncture and Traditional Chinese Medicine.

She has a keen interest in Acupuncture and Traditional Chinese Medicine since she was a child as her older sister is also a medical doctor at a hospital in China. Healthcare and medicine runs in Nancy's family.

In 2021, Nancy published an article about acupuncture and moxibustion during the local traditional acupuncture event.

Nancy specializes in the following treatments:

Stroke acupuncture treatment (best done as soon as possible after a stroke)
Tinnitus
Frozen shoulder
Sciatic nerve
Women's Menopausal syndrome, irregular periods
Low energy
Parkinson's disease
Beauty and slimming using Acupuncture
Tuina massage which originated in ancient China and is believed to be the oldest system of bodywork

Tuina massage can be used to treat pain and illness, or to maintain good health. The technique is effective in reducing stress, encouraging relaxation, and deepening sleep. It's often used for conditions and injuries related to the musculoskeletal and nervous systems.
Stella Jiang, R.Ac, BSN, RN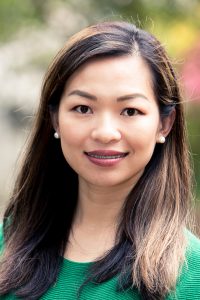 Stella is a Registered Acupuncturist, registered with College of Traditional Chinese Medicine Practitioners and Acupuncturists of British Columbia. Her passion for spiritual, mental and physical health led her to complete a 5 year Bachelor degree of Medicine in Traditional Chinese Medicine (TCM) at Shanghai Traditional Chinese Medicine University, China. She focuses on sharing her knowledge to help clients understand the root causes of their discomfort, illness or imbalance in their lives and design a personalized treatment plan to help them heal in a balanced and holistic way.
Stella is also a Registered Nurse specialized in Perinatal, registered with College of Registered Nurses of British Columbia. She is currently holding a part time position at BC Women's Hospital. She provides direct and individualized nursing care to patients through their antepartum, labor and delivery and postpartum period based on the application of scientific nursing principles. Prior to working at BC Women's, Stella has had comprehensive clinical nursing and TCM experiences in Medical, Orthopaedics, Neurology, Mental Health, Rehabilitation and Emergency departments in Burnaby General Hospital, Royal Columbian Hospital and Queen's Park Care Center.
Jennifer Jean-Louis, CPT
Jennifer Jean-Louis is a physiotherapist graduate of McGill University, Montreal, Canada. She specializes her practice in pelvic floor health. She is passionate about pelvic health and provides treatment for the following conditions/clientele:

Incontinence (urine and stool)
Prenatal and Postpartum
C-section Prep & Recovery
Urinary Urgency/Frequency
Vulvar, Vaginal, Clitoral, and Perineal Pain (at rest, with touch or with intercourse)
Dyspareunia
Vaginismus
Pelvic Organ Prolapse
Coccydynia (Coccyx Pain)
Gender Affirming Pre-Post Surgery Care
Anorectal Pain (at rest or with stools)
Pre and Post Surgical Consult and Conditioning after Pelvic Radiation Therapy or Obstetric, Gynaecological or Colorectal Surgery

Jennifer leads her practice with passion, care, and kindness. She does believe in the combination of education, manual therapy, and home exercise programs in order to achieve set goals. She can also hold the sessions in English or French. In her free time, she enjoys teaching Zumba and the outdoors.

Jennifer accepts payment with debit card.
June Hu, R.Ac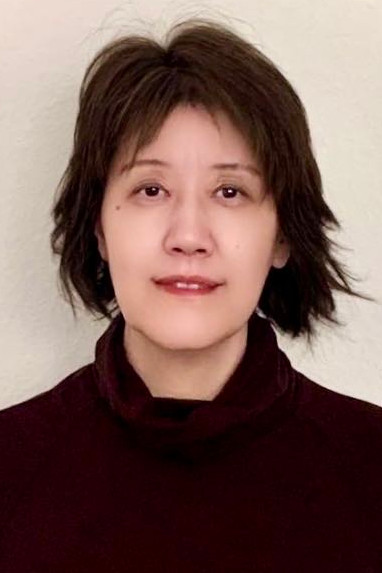 June Hu is a Registered Acupuncturist of BC, Chief Physician of Clinical Dermatology in China, Master of Clinical Dermatology and Venereology, and University Psychology Professor. With over 30 years of experience in the research and clinical practice of both Chinese and modern medicine, as well as teaching clinical psychology at the university level. Specializing in TCM internal medicine, gynecology, pediatrics, dermatology, pain management, and TCM beauty and body treatments, accumulating extensive clinical experience and earning consistent recognition from patients.
Jaydeep Saggu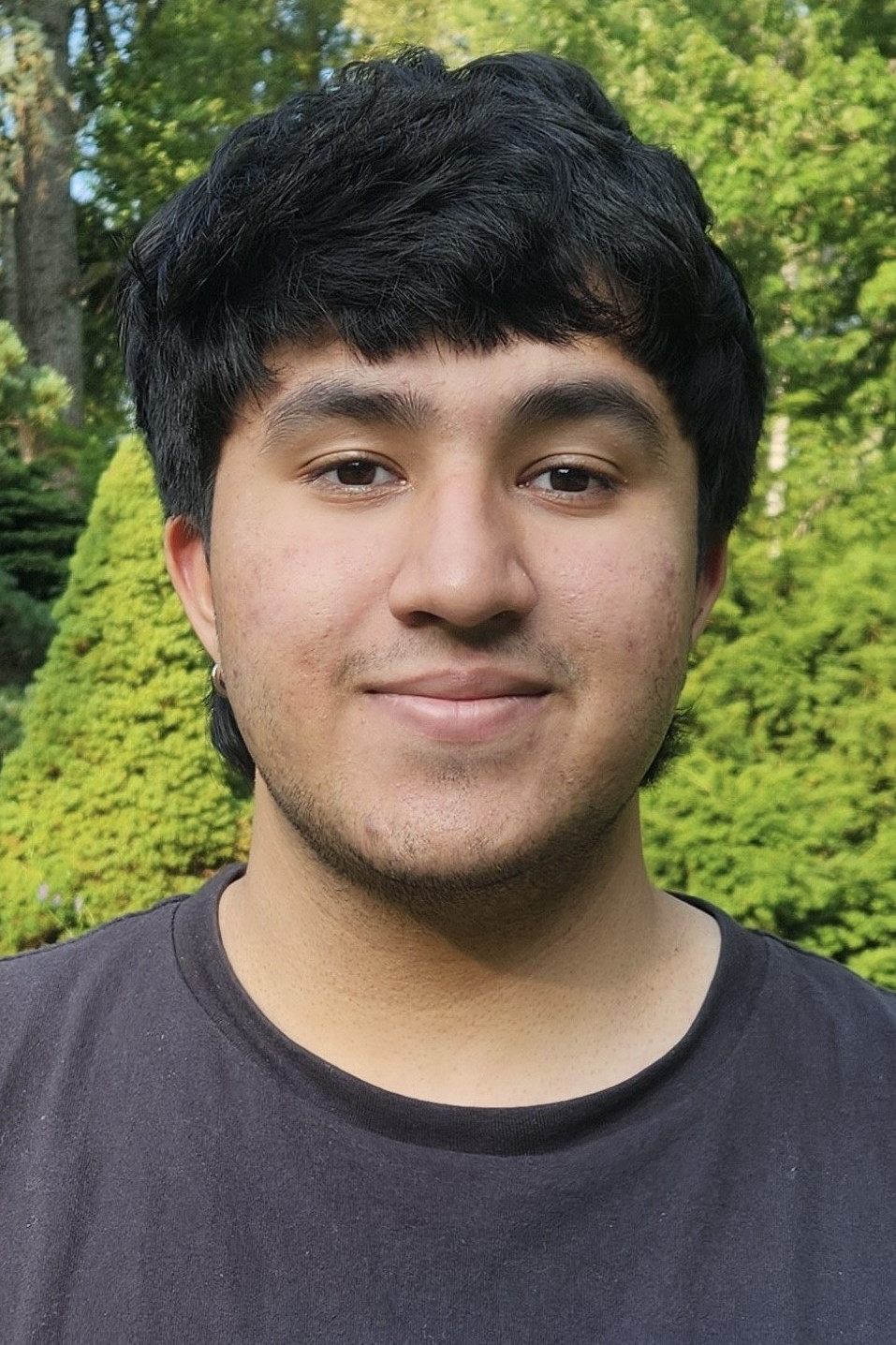 Jaydeep is a skilled and compassionate body worker dedicated to promoting optimal health and wellness. With a passion for holistic healing and expertise in various massage modalities. Jaydeep believes in treating the whole person, acknowledging the importance of emotional and spiritual well-being in the healing process. Through open communication and empowerment, he guides clients on their journey to long-term wellness.
Committed to professional growth, Jaydeep stays updated with the latest advancements in bodywork. His dedication to ongoing education ensures he provides the highest standard of care to his clients. Beyond work, Jaydeep finds solace in nature, yoga, meditation, and quality time with loved ones. With his expertise, compassion, and dedication, Jaydeep is a valued member of our clinic, ready to assist clients in achieving optimal health and balance through his healing touch.